Ditch the To-Do list. Manage clearly defined Projects, Actions, Contexts and Areas.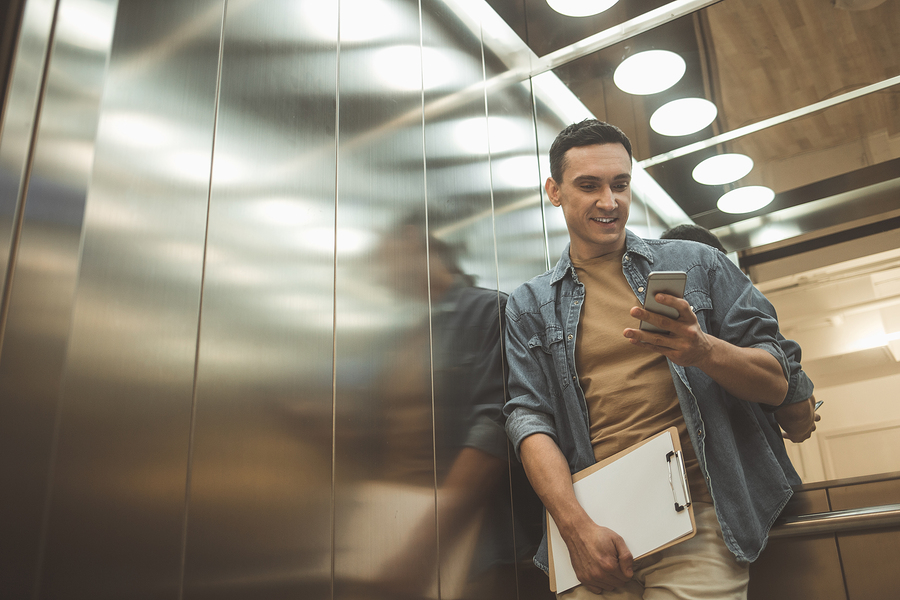 Get to the next level of personal productivity with the GTD-style, cloudless app - Projectlot
 

Focus on the outcomes you want to happen with Projects

Make Projects doable by decomposing and sequencing with concrete Actions to take
Fight procrastination and move Projects forward by deciding on the very next Action and the appropriate Context
Gather Project materials in one place by attaching Links to web pages, documents or folders

 
 

Be efficient by assigning Actions to Contexts, such as locations or situations

Never forget to go somewhere or buy something when you're out and about
Never forget to bring up a point at the next staff meeting or in your conversation with a client or associate

 
 

Get perspective by thinking at different levels - from the big picture Areas down to concrete Actions

Create structure in your life with nested Areas of responsibility and commitment like Spirituality, Health, Career, Company, Family and Relationships
Clarify why and how to commit to each Area by writing a description and attaching Links to related web pages, documents or folders

 
 

Be relaxed and creative by clearing your mind

Capture anything on your mind, any interesting idea or web page in the Inbox
When convenient, empty the Inbox by deciding on how to handle each item – Does it require any Action? Is it a Project? Ready to commit?
See only what you need to see – the UI visually separates Active from Upcoming and Incubated Projects, Completed from Incomplete Actions, and the contents of each Project, Context and Area.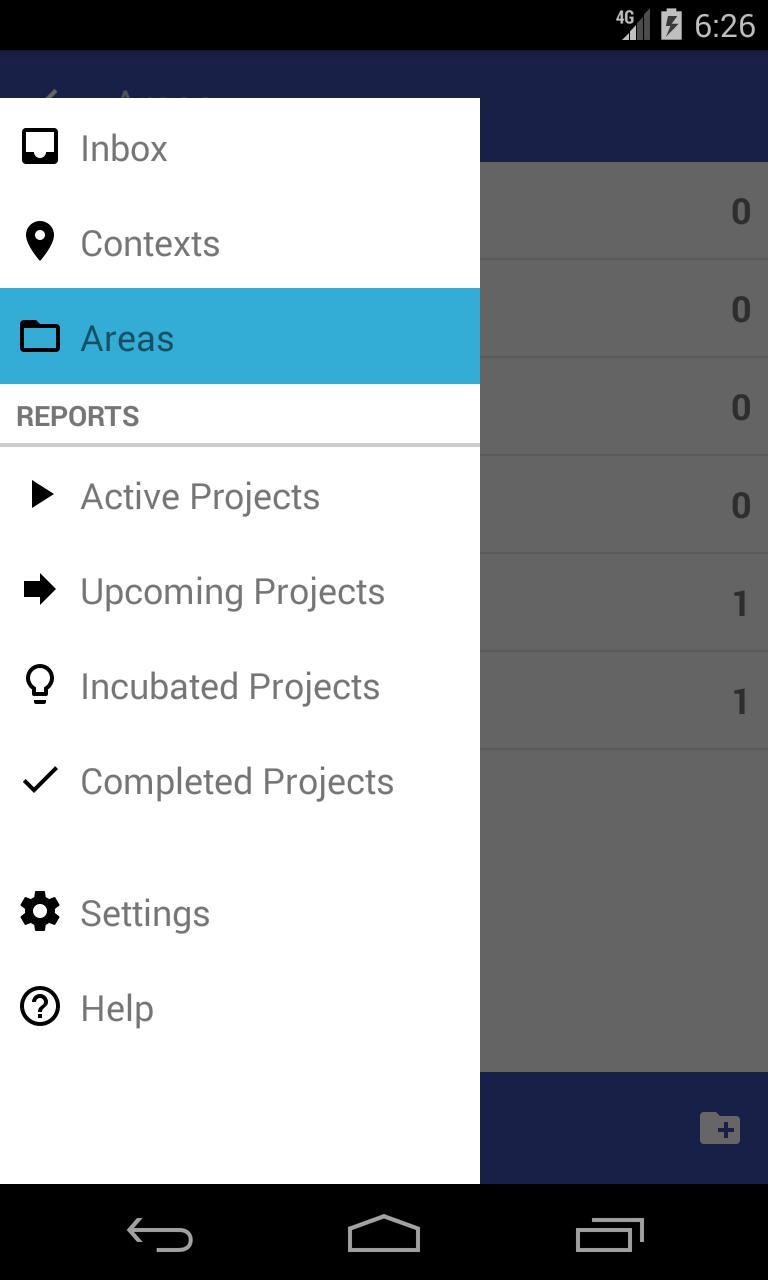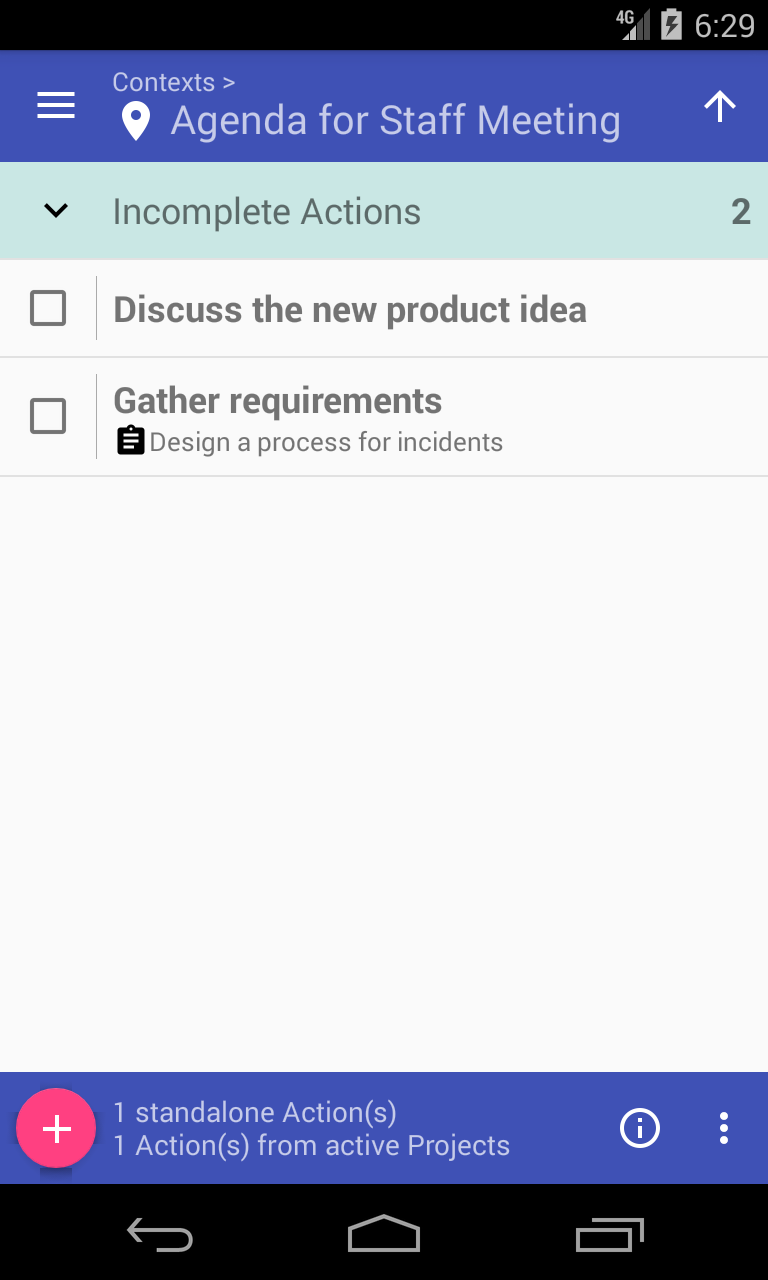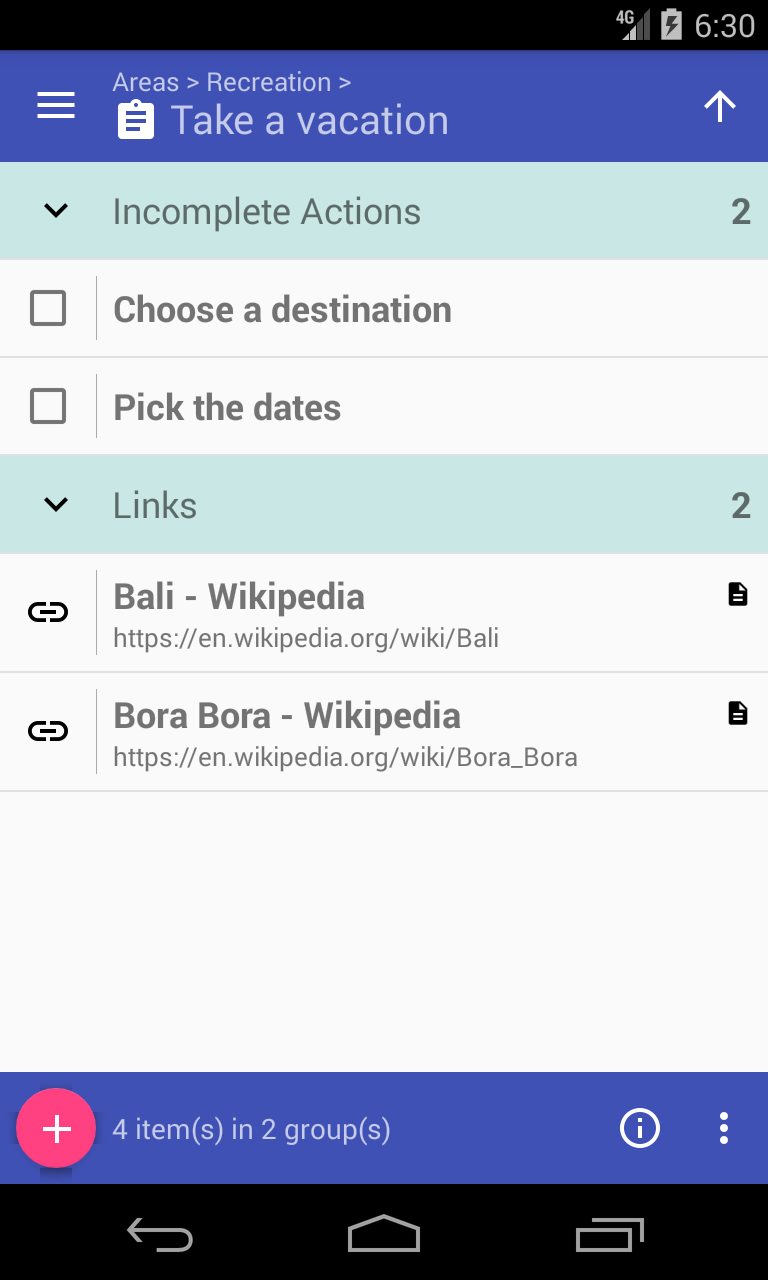 Privacy
Projectlot is not a web or cloud service. Your data is stored locally on your devices only. Check Projectlot Privacy Policy.
The USB/SD Card storage permission is needed for backing up and restoring your database.
Licensing
The core functionality is free for up to 100 items. "Unlimited number of items" and premium functionality will be provided as in-app purchases.
Preview status
For some time the app will be in preview status. That means we will be focused on gathering feedback and refining the user experience. During the preview status the "Unlimited number of items" in-app purchase will be at a special discounted price.
Availability
Currently the app is available for Android only. A desktop edition is in the works.
Google Play and the Google Play logo are trademarks of Google LLC.
Getting Things Done® and GTD® are registered trademarks of David Allen & Co. JointLogic Ltd. is not affiliated with or endorsed by David Allen & Co.